Financial Edition
Powerful financial applications simple enough for small businesses and complete enough for complex multinationals. Acumatica's financial management has standard financial processes (ledger / accounts receivable / accounts payable) and reports used by national and international organizations, plus multi-company and intercompany accounting, fixed assets, recurring and deferred income, and cash management.
Benefits of Financial Publishing for your business
Migrate legacy data
Users can migrate historical Accounts Payable and Accounts Receivable data from a legacy system to Acumatica ERP, including outstanding balances, original amounts and dates, without affecting the general ledger.
Manage multiple entities
Use Acumatica's financial management systems to integrate finance across multiple business entities, including automated reporting, consolidation, payments, and cash management. Supports independent balance and separate tax reporting.
Optimized operations
Close your books faster with automation and time-saving workflow from Acumatica. Efficiently manage end-of-month activities with fewer errors.
Unique version of the truth
Gain accurate, real-time visibility into business activities and performance with financial reports and custom dashboards that access the centralized, shared database (single version of the truth).
Work locally and internationally
Reach international markets effectively with cloud capabilities for multiple currencies, languages ​​and companies. Acumatica financial management software also offers localized functionality.
Financial Edition Modules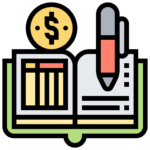 Ledger
The General Ledger is the main accounting record of a company. It tracks all financial transactions and is used to generate the company's financial statements, including the income statement and balance sheet.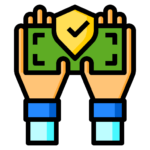 Cash management
Acumatica's cash management system enables you to manage daily transactions, cash balances, fund transfers and bank account reconciliation in one place.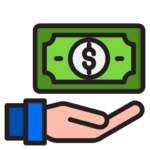 Accounts receivable
Accounts receivable software helps you track all the money you owe your business but have not yet collected. This includes invoices you sent for products or services you have already delivered.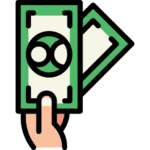 Debts to pay
Accounts payable software helps you track and pay all the money your company owes to other companies. Your company buys products and services.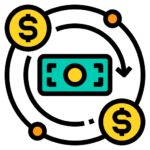 Currency management
Currency management is not just about automating calculations while working in different currencies around the world. It's also about minimizing the financial risk of your growing company in the market when currency values ​​change dramatically.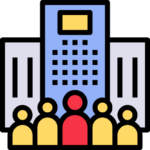 Accounting between companies
Intercompany accounting is a crucial process for any company that has at least one subsidiary. It involves eliminating from the financial books any transaction that occurs between the entities of the company.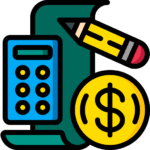 Fiscal management
Tax Management will allow you to set up rates, perform tax accounting, and generate tax reports, all in one place. It will also integrate with the other modules to allow you to calculate taxes correctly.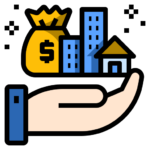 Fixed assets
Maintain full visibility of fixed assets and depreciation calculations. Add fixed assets directly from purchases, import from file or add individually, creating accurate reports.
Location of Acumatica (Ecuador)
DECLARACIÓN DE IMPUESTOS
Tipo de Transacción
Tipo de Identificación
Tipo de Proveedor
Soporte de Impuesto
Conceptos de Retención del IVA
Conceptos de Retención en la Fuente
Tipos de Comprobantes autorizados
Formas de pago
Generación del Anexo Transaccional
Formularios de declaración de Impuestos
CALCULO DE IMPUESTOS
Cálculo del IVA
Retenciones a la Fuente
Retenciones al IVA
Retenciones al ICE